Free Appraisal broker price opinion from Agent San Franciso Real Estate company SF 415-796-0086
FREE BROKER PRICE OPINION WITH SIGNED LISTING OF YOUR PROPERTY

Beaches of San Francisco 2 | Agent San Francisco commercial & residential real estate SF from AGENT SAN FRANCISCO on Vimeo.
Contact one of our agents and we will glady provide you a FREE valuation of your property via a written broker price opinion only in the city of San Francisco. 415-796-0086. Free valuation subject to signed listing agreement between seller and agent on specified subject property.
Sellers need to figure out the listing value of their home. Commonly, sellers get inquiries from local real estate brokers to estimate the value of their home. The accuracy of an agent's price opinion depends on many factors, such as an agent's market competence, their analytical skill & training, and prior success, most of which the typical seller is unable to decipher.
At Agent San Francisco, it is our that the relative accuracy of a Broker Price Opinion (BPO) can mean the difference between a sale with an optimized low days on the market and a long marketing period resulting in an undesirable outcome and lower sales price. That is why we select only the finest real agents in San Francisco and require them to complete a comprehensive, comparative market analysis that includes information on the subject property, at least three comparable sales with value adjustments, and at least three comparable listings with value adjustments. Further, we require the agent to provide a complete marketing plan concluding with a suggested listing price (with and without suggested home repairs and improvements). Finally, we expect each agent to provide a factually supported opinion of the final sales price of the property. What makes our program so special is that we provide the seller with at least three agent referrals. We oversee each agent's work, question unsupported data assumptions, and serve the seller as a resource to make an informed listing decision. In addition, we monitor the marketing plan to be sure it is carried out as designed. Hector Aldana real estate broker agent San Francisco. CALL 415-796-0086 to set an inspection.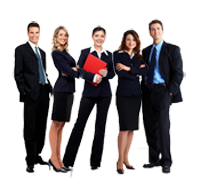 Sign up for AGENT SF real estate newsletter.
SOCIAL MEDIA
FACEBOOK: https://www.facebook.com/AgentSanFrancisco/
YOUTUBE;https://www.youtube.com/channel/UCXhAWqEhb-3uqJwRARbOajQ
TWITTER; http://www.twitter.com/AgentSanFrancis
GOOGLE PLUShttps://plus.google.com/u/0/b/111561769460012737479/+Agentsanfrancisco/posts
FEED BURNER: http://feeds.feedburner.com/RealEstateSalesAndMortgageLoansSfSanFrancisco
FLICKR:https://www.flickr.com/photos/chiquitajeans/