San Francisco | How To Find Good Real Estate Broker | Mortgage residential and commercial home loans SF
The value of hiring a real estate broker lies in the fact that they can assist you in the process of either buying or selling a house. A good broker would know how to get proper financing, prepare your home for inspection and help you until the closing date. Just make sure your broker represents your best interest as there are brokers who represent both the buyer and seller in a transaction.
The best sources of information on where to find a good real estate broker are your friends and family who recently bought or sold a home. Ask them to refer you to a broker who is easy to contact. A good indication of a dedicated broker is the one who returns your calls immediately. Do steer away from those who can't seem to find the time to call you back, no matter how good their referrals are. Other sources of information are newspaper ads and the internet. Try to visit open houses in your neighborhoods, as this is also a converging place for agents and brokers.
Before establishing any formal business relationship, determine just how much your broker asks for commission. This is important as some brokers ask for fees when handling closing documents, apart from the agreed commission.
Always make sure that the broker's personality fits your own, as you'll expect to spend a lot of time with him during the whole buying or selling process. If you can establish faith and trust with your broker, then you know you have found a good one. A good broker should also make you feel important and treat your transaction as urgent. Logically, a full-time broker or agent is much preferable to one who just works part-time.
Scrutinize the training your broker had and whether he's familiar with current trends, especially in using the internet. A technology-savvy broker indicates the willingness to stay on top of his profession.
If you are selling, determine how your broker will market your house and ask for written marketing plan. See to it that your broker will get your property featured in several listings. Also, ask your broker if he's willing to offer a commission to the buyer's agent, as there are buyer's agent who only deal with seller's agent willing to give them a commission. Needless to say, this would facilitate your transaction.
Avoid brokers who ask you to sign exclusivity contract for several months. This is only beneficial if manage to find a dedicated broker. The downside, of course, is when you find a broker who gives less-than-respectable performance. Try to ensure that you protect your interests at all times.
Lastly, never ever give your broker money up front. These professionals earn when your property gets sold, and not a minute less. When a broker tries to ask for any remuneration before any work gets done, it's time for you to seek another one.
Powered by Agent San Francisco – SF San Francisco. All rights reserved.© 2012 Copyright by Agent San Francisco™. All rights reserved. Agent San Francisco is an independent real estate brokerage.
"Agent San Francisco real estate brokerage" is an independent real estate brokerage firm with CaBRE – California Bureau of Real Estate Lic #01173770 and Mortgage Loan Originator MLO – NMLS ID: #1203203 & NMLS ID: #1425778 – Agent San Francisco is equal opportunity housing mortgage broker and
real estate agent that abides by all California Bureau of Real Estate rules and regulations. Agent San Francisco Mortgage Loan originators MLO's and advertising are in compliance with FTC, U.S. Department of Housing & Urban Development (HUD), Regulation Z [12 CFR §1026.24], Reg CaBRE, Mortgage Acts and Practices — Advertising rule, known as Regulation N – [12 Code of Federal Regulation §§1014 et seq.] – The Federal Trade Commission (FTC) and Consumer Financial Protection Bureau (CFPB).
Licensed and endorsed under California Bureau of Real Estate. (CaBRE)
CaBRE Broker #01173770
Mortgage Loan Originator (MLO) NMLS ID #1425778
Mortgage Loan Originator NMLS ID #1203203
Searches related to residential home and commercial real estate lenders San Francisco
residential home and commercial real estate loans San Francisco
San Francisco residential home refinance and commercial real estate lenders list
largest residential home refinance and commercial real estate lenders San Francisco
residential home refinance and commercial real estate funding San Francisco
residential home refinance and commercial real estate financing San Francisco
residential home refinance and commercial mortgage lenders San Francisco
residential home refinance and business real estate lenders San Francisco
residential home refinance and private commercial real estate lenders San Francisco
Home purchase loans and refinancing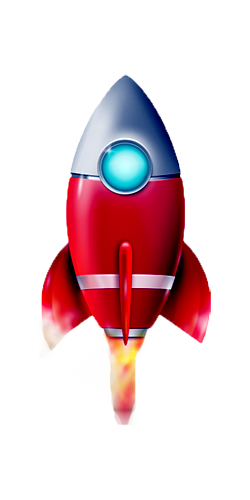 Licensed real estate broker CaBRE #01173770 | NMLS 1425778 & 1203203 | 415-796-0086 | www.agentsanfrancisco.com