San Francisco | How to Prepare for a Land Tax Sale |Mortgage residential and commercial home loans SF
You just read, in the legal section of your local newspaper, about vacant lots or land parcels for sale. This county sale is due too uncollected back real estate taxes that are owned to your local county offices by the current land owner.
If you have never attended a Real Estate Tax sale before, their is a learning curve on How to Prepare for this land purchasing, opportunity event.
This is an opportunity, because you can invest in land for sale at a very small fraction of it's market value. A real buy low event. However, preparation meeting this opportunity will help spell success in your new purchase or purchases of land for sale.
PART I
Research your potential land for sale purchase. Many advise that you do a little title search yourself at the local county assessors office to look for any title liens or other clouds to the title within the lands recorded documents. An easier process is to pay a title company for a Title Binder, which will reveal any liens or title disputes prior to your bidding on any land.
In order to do a search you need what they call a legal description. Usually this consists of the lot number, block number and unit number of a named subdivision. For example, lot 1, block 12, unit 3 of the Pacific Subdivision. Obviously this subdivision is located in your county and state.
In your search, the local county tax is a lien against this land for sale. This will show on your search or title binder, but should also show as a dollar amount in back taxes within the local newspapers legal notice. Other federal back taxes or what is called mechanics liens may also show. So when the title is transferred to you or others, these liens need to be paid in order to pass clear title. If you do not discover these liens, you will have to pay your bid amount and eventually pay these other liens before re-marketing the land.
After your title search you need to locate your lot for sale. If it's located in an existing subdivision, a local street name and number may suffice. However, much vacant land is located in the open areas were no development has taken place. In this case, you need a plat which shows all the lots located in an existing area. These plats show various lots and street names and are public information. You can purchase recorded plats at your county court house or a local mapping service at very reasonable prices.
When viewing the land for sale, you need to determine if this a buy now and hold for later sale investment. If not, perhaps you can purchase now and re-sale immediately for an immediate gain. In other words, what are your investment goals.
PART II
You have your plat maps, a list of eligible lots or land parcels for sale that you want to bid on and a "letter of credit". You need to visit your bank a day or two before the tax land sale and arrange to have cash available or a letter of credit showing you have a dollar stated amount in you checking account. The county wants certified funds or cash in order to transfer title to you, the new land owner. Assuming you successfully won the land bid.
You can transfer funds from your savings account or line of credit to your checking account. Make sure you have ample amounts in order to bid on more than one piece of property for sale at the land auction.
Remember, the "letter of credit" is essential in order to bid. The county officials will not just accept you personal checks without this letter. With it, you will receive your bidding number. Sounds as though you might be prepared now, but a few other needed elements exist for your success. Elements that we will review in the Last Part of this article.
THE LAST PART
Powered by Agent San Francisco – SF San Francisco. All rights reserved.© 2012 Copyright by Agent San Francisco™. All rights reserved. Agent San Francisco is an independent real estate brokerage.
"Agent San Francisco real estate brokerage" is an independent real estate brokerage firm with CaBRE – California Bureau of Real Estate Lic #01173770 and Mortgage Loan Originator MLO – NMLS ID: #1203203 & NMLS ID: #1425778 – Agent San Francisco is equal opportunity housing mortgage broker and
real estate agent that abides by all California Bureau of Real Estate rules and regulations. Agent San Francisco Mortgage Loan originators MLO's and advertising are in compliance with FTC, U.S. Department of Housing & Urban Development (HUD), Regulation Z [12 CFR §1026.24], Reg CaBRE, Mortgage Acts and Practices — Advertising rule, known as Regulation N – [12 Code of Federal Regulation §§1014 et seq.] – The Federal Trade Commission (FTC) and Consumer Financial Protection Bureau (CFPB).
Licensed and endorsed under California Bureau of Real Estate. (CaBRE)
CaBRE Broker #01173770
Mortgage Loan Originator (MLO) NMLS ID #1425778
Mortgage Loan Originator NMLS ID #1203203
Searches related to residential home and commercial real estate lenders San Francisco
residential home and commercial real estate loans San Francisco
San Francisco residential home refinance and commercial real estate lenders list
largest residential home refinance and commercial real estate lenders San Francisco
residential home refinance and commercial real estate funding San Francisco
residential home refinance and commercial real estate financing San Francisco
residential home refinance and commercial mortgage lenders San Francisco
residential home refinance and business real estate lenders San Francisco
residential home refinance and private commercial real estate lenders San Francisco
Home purchase loans and refinancing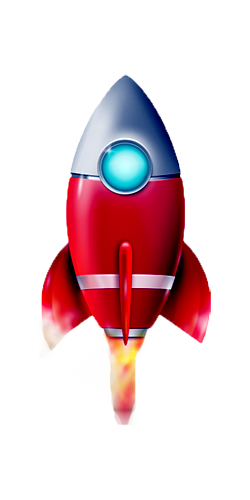 Licensed real estate broker CaBRE #01173770 | NMLS 1425778 & 1203203 | 415-796-0086 | www.agentsanfrancisco.com