Buy Real Estate with Bitcoin – New escrow closing process 415-796-0086
WEBSITE: WWW.AGENTSANFRANCISCO.COM
415-796-0086 – HECTOR ALDANA
REALTOR BUYS REAL ESTATE USING NEW BITCOIN ESCROW – BITCOIN ESCROW PROCESS IS INSURED AND IRON CLAD.
Looking to diversify your investment portfolio by incorporating some real estate? Investing in cryptocurrency and want to turn your profits into property? Wondering if you can buy a home with Bitcoin? Virtual currencies are making it easier than ever before to purchase real estate! The only caveat is you have to use a broker that can close escrows with Bitcoin and a reputable Bitcoin converter like BitPay. Not sure where to start? No worries! We handle the entire purchasing from start to finish. Curious how we process Bitcoin escrows? Using Bitcoin value and transferring it to real estate is actually quite simple.
VERIFICATION
First, we have to verify proof of funds to begin escrow. Bitcoin escrow verifies the ownership and balance by requesting a snapshot of the buyer's Bitcoin wallet from him/her personally or through his/her listing agent. (Chain ownership on the Bitcoin blockchain also needs to be verified before proceeding.)
CONVERSION
Next, we'll need to convert and calculate the currency. USD applies to all U.S. real estate contracts, so taxes and fees will need to be paid with converted crypto. The seller has the option to accept BTC or USD.
ACCEPTANCE
Once the buyer is provided with an invoice for the purchase amount and any additional fees, he or she has the freedom to lock in an exchange rate whenever ready. The rate is then guaranteed, which means the third party accepts responsibility for pricing volatility.
PAYMENT
During this step, funds are moved between wallets and exchanges. We move the BTC into our GHI wallet and convert it to USD if the seller has requested USD payment. Escrow then proceeds as per usual.
FEES
We proudly team up with other brokers, lenders and escrow agents to facilitate Bitcoin real estate transactions. GHI and the third party exchange each take a 1% percentage of the final purchase price.
The escrow process is the ONLY real estate agency in the San Francisco, California area that can process transactions in Bitcoin-real estate transaction. That's right. Our team specializes in helping your sell or buy a home in the Golden State using Bitcoin cryptocurrency! www.agentsanfrancisoc.com
DISCLOSURES:
Please consult your attorney. The topics put forth in this video are merely suggestions backed by third party MLS and property tax data, although we do not guarantee or warranty any of the suggestions in this video. Please consult your attorney, CPA or tax person.
©2017 Agent San Francisco- All data, including all measurements and calculations of area, is obtained from various sources and has not been, and will not be, verified by broker or MLS. All information should be independently reviewed and verified for accuracy. I do not warranty or guarantee any data or conclusions, so please do your own research before you purchase, sell or list a property and consult your own attorney. This video is based only on observations of the current market and may not be conclusively correct and subject to instantaneous changes in market conditions. AGENT SAN FRANCISCO IS A CALBRE LICENSED BROKERAGE LIC #01173770 | NMLS #1425778 & 1203203
All rights reserved.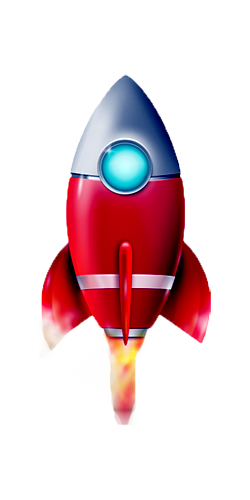 San Francisco Real Estate Agent with New listings and low interest rate loans