San Francisco | Pro's And Con's Of Low Cost And No Cost Refinancing | Mortgage residential and commercial home loans SF
At some point in time, many homeowners will check into refinancing their current mortgage. There are several things that need to be taken into consideration whenever you do this. One of the most obvious concerns is of course the interest rate. However, be sure to consider closing costs when looking to refinancing. It is wise to weigh all of your options before making a decision.
Since closing costs can sometimes be steep, many homeowners are searching for a low cost or no cost mortgage. Often times, they are also looking for a no fee refinancing. With the growing demand for more economical loans, came the need for no fee financing. A no cost finance loan is simply a loan in which the borrower does not have any closing costs to pay. The lender pays fees that often associated with a loan, such as an appraisal, title search fee, closing fee and/or application fee. This is an excellent opportunity for those who do not have the money to pay such fees up front.
Low cost or no cost refinancing deals often carry a much higher interest rate than a more traditional loan. The higher rate is used to compensate the lender for the fees they have paid on your behalf. Often times, the rates are somewhere between a quarter and a half of a percent higher, than if you would have paid for the normal closing costs. However, it is important that you keep in mind that most lenders will add the closing costs into the actual loan, if you do not have the money up front. This is generally acceptable if you have the equity in your home. However, if you are at the max for your loan value, it may not be worth it.
Prepayment penalty is another thing to look for. If you are planning to live in the home for a while, then this may not be an issue for you. However, if you are considering moving within a couple of years, be sure to have a full understanding of what the fee will be for paying off the loan early.
No cost refinance loans have other advantages. Often times, a different division of your bank will offer these. Generally, you can get a larger amount of money, without paying for Private Mortgage Insurance or PMI. Often time, this type of loan does not access points. This sometimes makes it worth paying a higher rate, since PMI can be very expensive. Be sure to ask about any special deals on credit cards or checking accounts too. Some banks will give you a higher checking amount with better benefits if you have a current mortgage with them. This can help to save you money on check ordering fees and monthly service fees.
Low cost or no cost mortgages are very common these days. When searching for an affordable mortgage solution, compare your options and calculate how, in the long run, you will be saving. Make sure you read all of the fine print, in order to find the best deal. If you do all of your homework, the right option for you might just be a no cost mortgage.
Powered by Agent San Francisco – SF San Francisco. All rights reserved.© 2012 Copyright by Agent San Francisco™. All rights reserved. Agent San Francisco is an independent real estate brokerage.
"Agent San Francisco real estate brokerage" is an independent real estate brokerage firm with CaBRE – California Bureau of Real Estate Lic #01173770 and Mortgage Loan Originator MLO – NMLS ID: #1203203 & NMLS ID: #1425778 – Agent San Francisco is equal opportunity housing mortgage broker and
real estate agent that abides by all California Bureau of Real Estate rules and regulations. Agent San Francisco Mortgage Loan originators MLO's and advertising are in compliance with FTC, U.S. Department of Housing & Urban Development (HUD), Regulation Z [12 CFR §1026.24], Reg CaBRE, Mortgage Acts and Practices — Advertising rule, known as Regulation N – [12 Code of Federal Regulation §§1014 et seq.] – The Federal Trade Commission (FTC) and Consumer Financial Protection Bureau (CFPB).
Licensed and endorsed under California Bureau of Real Estate. (CaBRE)
CaBRE Broker #01173770
Mortgage Loan Originator (MLO) NMLS ID #1425778
Mortgage Loan Originator NMLS ID #1203203
Searches related to residential home and commercial real estate lenders San Francisco
residential home and commercial real estate loans San Francisco
San Francisco residential home refinance and commercial real estate lenders list
largest residential home refinance and commercial real estate lenders San Francisco
residential home refinance and commercial real estate funding San Francisco
residential home refinance and commercial real estate financing San Francisco
residential home refinance and commercial mortgage lenders San Francisco
residential home refinance and business real estate lenders San Francisco
residential home refinance and private commercial real estate lenders San Francisco
Home purchase loans and refinancing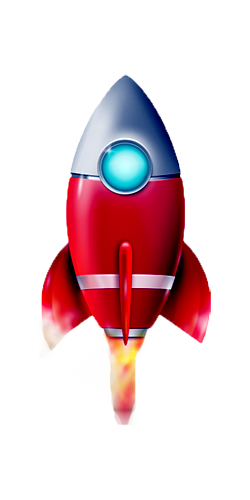 Licensed real estate broker CaBRE #01173770 | NMLS 1425778 & 1203203 | 415-796-0086 | www.agentsanfrancisco.com